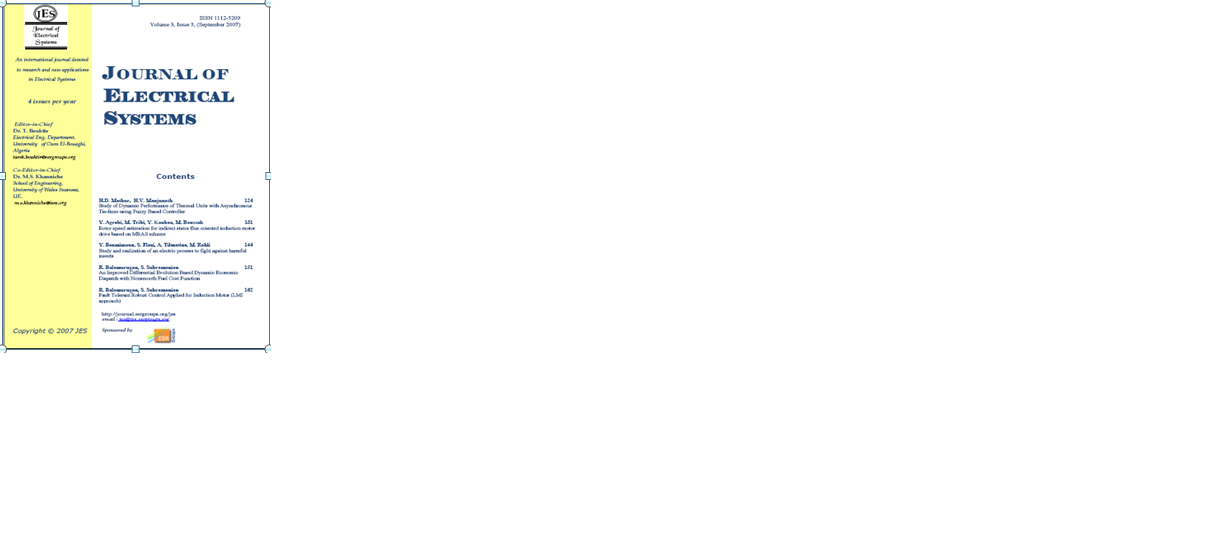 Fuzzy Control of a Lead Acid Battery charger
,
In this paper, an alternative battery charging control technique based on fuzzy logic for photovoltaic (PV) applications is presented. A PV module is connected to a buck type DC/DC power converter and a microcontroller based unit is used to control the lead acid battery charging voltage. The fuzzy control is used due to the simplicity of implementation, robustness and independence from the complex mathematical representation of the battery. The usefulness of this control method is confirmed by experiments.
Auteur(s)
Articles de cet auteur
Articles de cet auteur
Se connecter
|
info visites 9078195
fr
Science et Technologie
Journal of Electrical Systems
Volume 01
Numéro 01 ?