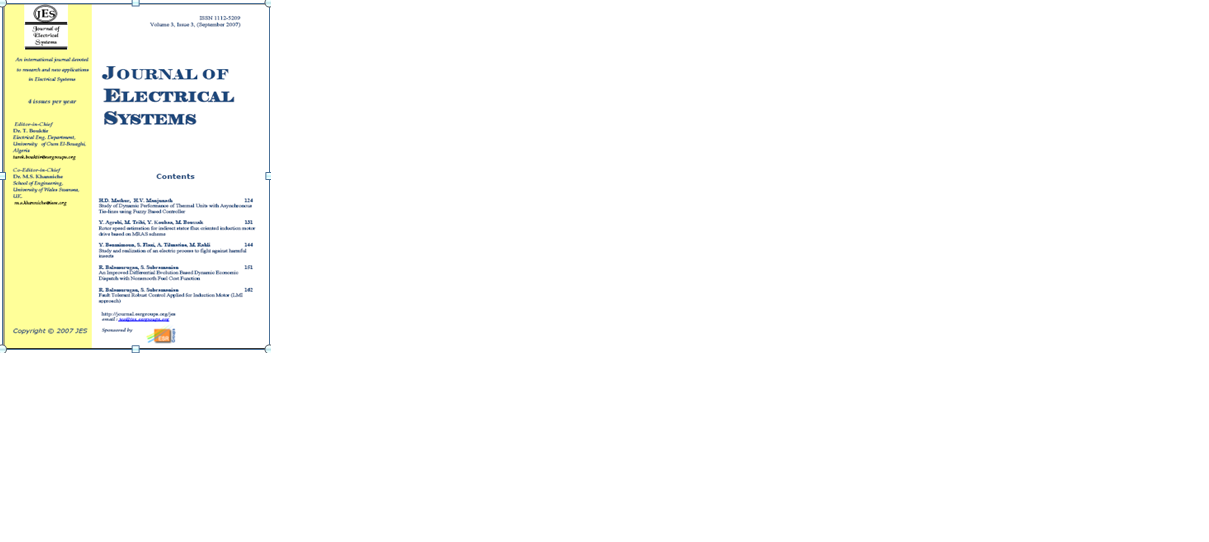 Journal of Electrical Systems
Journal of Electrical Systems is an international journal Devoted to research and new applications in electrical systems, it is issued four times per year.
This journal publishes original papers of permanent reference value in all fields of Electrical systems. Namely Photovoltaic conversion ; generation and network planning ; optimal power flow ; reliability ; expert systems ; neural networks ; object oriented systems ; database and Information systems, modelling and computation ; protection ; Distribution systems ; energy economics ; FACTS ; electrical machines ; Artificial Intelligence in power systems. As well as original research papers, the journal publishes short contributions, book reviews and conference reports.
Se connecter
|
info visites 9074155
fr
Science et Technologie
Journal of Electrical Systems ?