Warning: date(): It is not safe to rely on the system's timezone settings. You are *required* to use the date.timezone setting or the date_default_timezone_set() function. In case you used any of those methods and you are still getting this warning, you most likely misspelled the timezone identifier. We selected 'Europe/Berlin' for 'CET/1.0/no DST' instead in /home/ftpsite/webreview/web/ecrire/inc/log.php on line 47 Warning: date(): It is not safe to rely on the system's timezone settings. You are *required* to use the date.timezone setting or the date_default_timezone_set() function. In case you used any of those methods and you are still getting this warning, you most likely misspelled the timezone identifier. We selected 'Europe/Berlin' for 'CET/1.0/no DST' instead in /home/ftpsite/webreview/web/ecrire/inc/log.php on line 47 Warning: date(): It is not safe to rely on the system's timezone settings. You are *required* to use the date.timezone setting or the date_default_timezone_set() function. In case you used any of those methods and you are still getting this warning, you most likely misspelled the timezone identifier. We selected 'Europe/Berlin' for 'CET/1.0/no DST' instead in /home/ftpsite/webreview/web/ecrire/inc/log.php on line 47 Warning: date(): It is not safe to rely on the system's timezone settings. You are *required* to use the date.timezone setting or the date_default_timezone_set() function. In case you used any of those methods and you are still getting this warning, you most likely misspelled the timezone identifier. We selected 'Europe/Berlin' for 'CET/1.0/no DST' instead in /home/ftpsite/webreview/web/ecrire/inc/log.php on line 47

Warning: date(): It is not safe to rely on the system's timezone settings. You are *required* to use the date.timezone setting or the date_default_timezone_set() function. In case you used any of those methods and you are still getting this warning, you most likely misspelled the timezone identifier. We selected 'Europe/Berlin' for 'CET/1.0/no DST' instead in /home/ftpsite/webreview/web/ecrire/inc/log.php on line 47
Site en travaux
Attention : un problème technique (serveur SQL) empêche l'accès à cette partie du site. Merci de votre compréhension.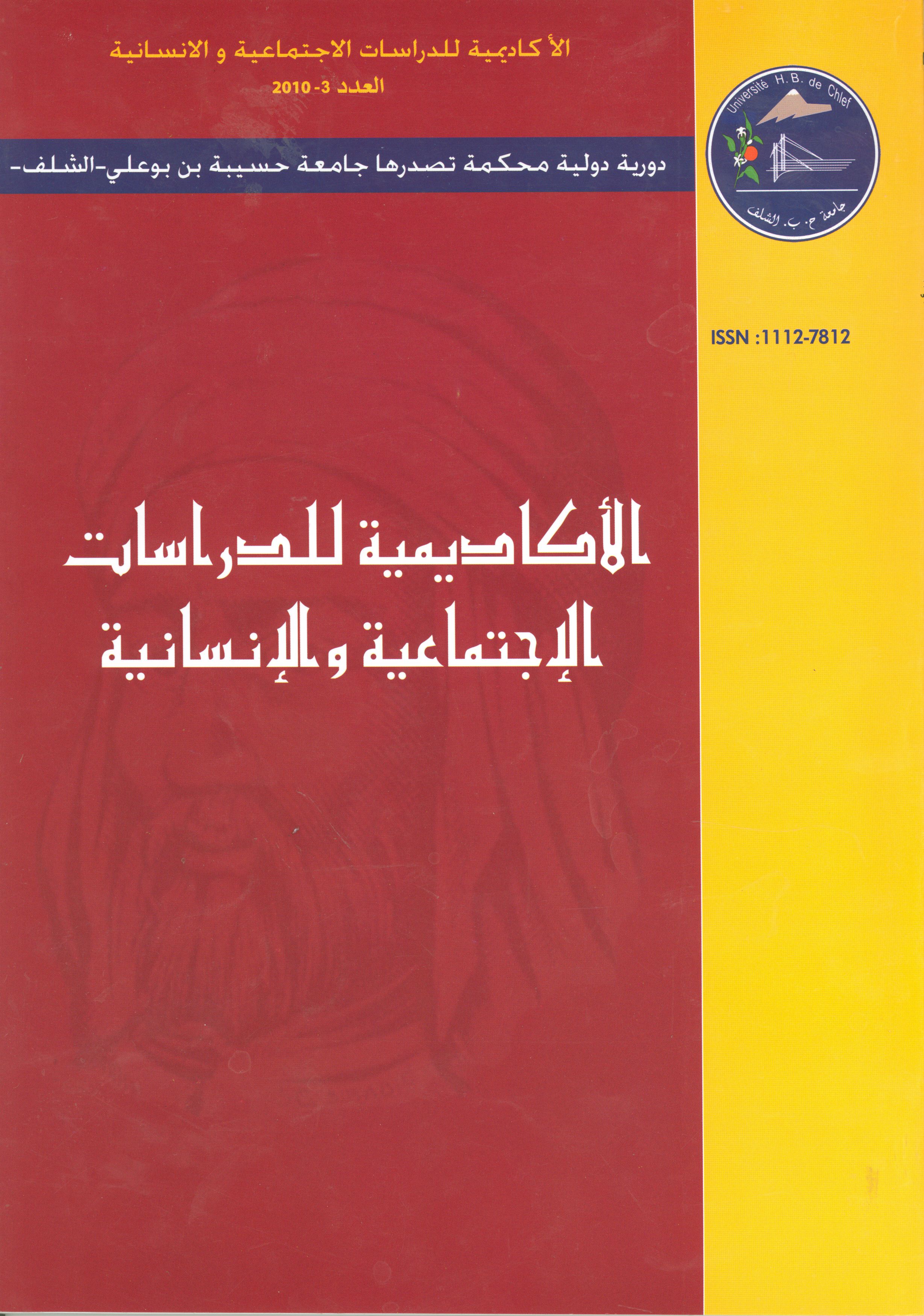 La revue acdémique des études sociales et humaines est une revue semestrielle éditée par l'université de Hassiba Benbouali de Chlef

ISSN : 1112-7812


Editeur : Université Hassiba Ben Bouali. Chlef


Site web : www.univ-chlef.dz/ratsh/publ...


Email : humanscinces_chlef@yahoo.fr
Warning: date(): It is not safe to rely on the system's timezone settings. You are *required* to use the date.timezone setting or the date_default_timezone_set() function. In case you used any of those methods and you are still getting this warning, you most likely misspelled the timezone identifier. We selected 'Europe/Berlin' for 'CET/1.0/no DST' instead in /home/ftpsite/webreview/web/ecrire/inc/log.php on line 47
Site under construction
Warning: a technical problem (SQL server) prevents access to this part of the site. Thank you for your understanding.